Featured Posts
---
I presented big data to Amdocs' product group last week. One of the sessions I did was recorded so I might be able to add here later. Meanwhile you can check out the slides.
Note that trying to keep the slide visual I put some of the information is in the slide notes and not on the slides themselves.
Big data Overview from Arnon Rotem-Gal-Oz
---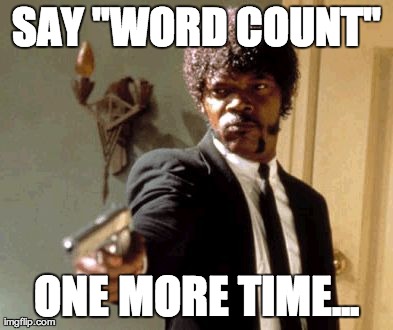 Google's Jeffrey Dean and Sanjay Ghemawat filed the patent request and published the map/reduce paper  10 year ago (2004). According to WikiPedia Doug Cutting and Mike Cafarella created Hadoop, with its own implementation of Map/Reduce,  one year later at Yahoo – both these implementations were done for the same purpose – batch indexing of the web.
Back than, the web began its "web 2.0″ transition, pages became more dynamic , people began to create more content – so an efficient way to reprocess and build the web index was needed and map/reduce was it. Web Indexing was a great fit for map/reduce since the initial processing of each source (web page) is completely independent from any other – i.e.  a very convenient map phase and you need  to combine the results to build the reverse index. That said, even the core google algorithm –  the famous pagerank is … Read More »
---
---
With Amdocs TeraScale, my previous project, move into production, I moved from to a new role within Amdocs and took over the Technology Research group, which is part of the big data and strategic initiatives business unit.
Now it is time to expand the group and I am looking for a developer-architect and/or senior developer to join my group.
If you are a technologist at heart and like learning new stuff every day
If you can pick up a new a technology and be up and running with it in a day or two
If you want to tinker with the latest and greatest technologies (big data, in memory grids, cloud management systems, NFV, columnar database etc.)
If you want to help shape the technology roadmap of a large corporation
I am looking for you
The positions are located in Raanaa Israel. If you're interested you can contact me … Read More »
---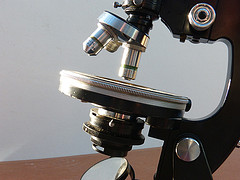 Apparently there's this new distributed architecture thing called microservices out and about – so last week I went ahead and read Martin Fowler's & James Lewis's extensive article on the subject . and my reaction to this was basically:
I guess it is easier to use a new name (Microservices) rather than say that this is what SOA actually meant – re http://t.co/gvhxDfDWLG
— Arnon Rotem-Gal-Oz (@arnonrgo) March 16, 2014
Similar arguments (nothing new here) were also expressed after Martin's tweet of his article e.g. Clemens Vasters' comment:
@martinfowler @boicy but these are the very principles of SOA before vendors does pushed the hub in the middle, i.e. ESB — Clemens Vasters (@clemensv) March 16, 2014
Or Steve Jones' post "Microservices is SOA, for those who know what SOA is."
Autonomy, smart endpoints, events etc. that the article talks about are all SOA concepts – If … Read More »
---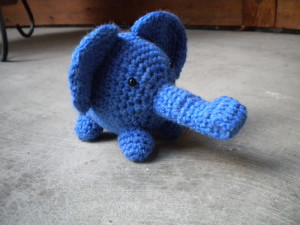 I've been working with Hadoop for a few years now and the platform and ecosystems has been advancing at an amazing pace with new features and additional capabilities appearing almost on a daily basis. Some changes are small like better scheduling in Oozie; some are still progressing like support for NFS some are cool like full support for CPython in Pig but, in my opinion, the most important change is the introduction of YARN in Hadoop 2.0.
Hadoop was created with HDFS, a distributed file system, and Map/Reduce framework – a distributed processing platform. With YARN hadoop moves from being a distributed processing framework into a distributed operating system.
"operating system", that sounded a little exaggerated when I wrote it, so just for fun, I picked up a copy of Tanenbaum's "Modern Operating Systems"*, I have lying around from my days as … Read More »
---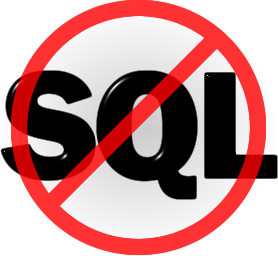 The NoSQL moniker that was coined circa 2009 marked a move from the "traditional" relational model. There were quite a few non-relational databases around prior to 2009, but in the last few years we've seen an explosion of new offerings (you can see,for example, the "NoSQL landscape" in a previous post I made). Generally speaking, and everything here is a wild generalization, since not all solutions are created equal and there are many types of solutions – NoSQL solutions mostly means some relaxation of ACID constraints, and, as the name implies, the removal of the "Structured Query Language" (SQL) both as a data definition language, and more importantly, as a data manipulation language, in particular SQL's query capabilities.
ACID and SQL are a lot to lose and NoSQL solutions offer a few benefits to augment them mainly:
Scalability – either as relative scalability, … Read More »
---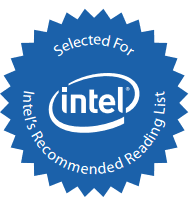 Last month I received a nice letter from Intel saying that my SOA patterns book was added to their list of recommended reading they curate. below are the relevant quotes from the letter:
"We are pleased to announce that a book published by Manning, SOA Patterns, by Arnon Rotem-Gal-Oz, has been selected for Intel Corporation's Recommended Reading List for 2H'13. Congratulations!
Our Recommended Reading Program partners with publishers worldwide to provide technical professionals a simple and handy reference list of what to read to stay abreast of new technologies. Dozens of industry technologists, corporate fellows, and engineers have helped by suggesting books and reviewing the list. This is the most comprehensive reading list available for professional computer developers and IT professionals."
---
In the last few years, we see the advent of highly distributed systems. Systems that have clusters with lots of servers are no longer the sole realm of the googles' and facebooks' of the world and we begin to see multi-node and big data systems in enterprises. e.g. I don't think a company such as Nice (the company I work for) would release an hadoop based analytics platform and solutions, something we did just last week, 5-6 years ago.
So now that large(r) clusters are more prevalent, I thought it would be a good time to reflect on the fallacies of distributed computing and how/if they are relevant; should they be changed.
If you don't know about the fallacies you can see the list and read the article I wrote about them at the link mentioned above. In a few words … Read More »
---
I just got a notice from Manning that my book SOA patterns will be featured as "deal of the day" on Apr 14th – that means that it will be available for 50% off starting Midnight US ET of April 14th (and considering it's a world-wide offer it would actually last for more than 24 hours).
To get the 50% discount use code dotd0414au at www.manning.com/rotem
If you're not familiar with my book (which I guess is unlikely if you're reading my blog, but anyway), you might want to check out the SOA Patterns page on my site, read one or more of the pattern draft or check out the book reviews.
Reviews of SOA patterns
Cameron McKenzie @ TheServerSide.com
Tad Anderson @ Java Developers Journal
Roberto Casadei @ robertocasadei.it
Colin Jack @ losTechies (half a book review)
Jan Van Ryswyck @ ElegantCode.com (half a book review)
Karsten Strøbæk @ … Read More »
---