SOA
---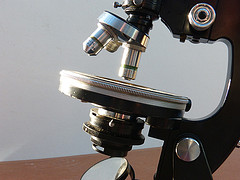 Apparently there's this new distributed architecture thing called microservices out and about – so last week I went ahead and read Martin Fowler's & James Lewis's extensive article on the subject . and my reaction to this was basically:
I guess it is easier to use a new name (Microservices) rather than say that this is what SOA actually meant – re http://t.co/gvhxDfDWLG
— Arnon Rotem-Gal-Oz (@arnonrgo) March 16, 2014
Similar arguments (nothing new here) were also expressed after Martin's tweet of his article e.g. Clemens Vasters' comment:
@martinfowler @boicy but these are the very principles of SOA before vendors does pushed the hub in the middle, i.e. ESB — Clemens Vasters (@clemensv) March 16, 2014
Or Steve Jones' post "Microservices is SOA, for those who know what SOA is."
Autonomy, smart endpoints, events etc. that the article talks about are all SOA concepts – If … Read More »
---
Every now and then I get some question by email, I usually just answer them directly but considering I got 2 such questions this week and that I have't blogged for awhile (I do have a post about YARN which I hope to finish soon) – I thought I'd also publish my replies here.
Question #1 from Simon:
In your very interesting article "Bridging the Impedance Mismatch Between Business Intelligence and Service-Oriented Architecture" you highlight the challenges for BI and SOA to co-exist – that was 6 or so years ago – have you seen any advances that would cause you to revise that view?
I think the gap and dissonance between SOA needs and BI needs is still there. However, in addition to event publishing mentioned in the article, I see the approach to getting to BI on SOA getting more standardized. … Read More »
---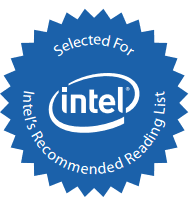 Last month I received a nice letter from Intel saying that my SOA patterns book was added to their list of recommended reading they curate. below are the relevant quotes from the letter:
"We are pleased to announce that a book published by Manning, SOA Patterns, by Arnon Rotem-Gal-Oz, has been selected for Intel Corporation's Recommended Reading List for 2H'13. Congratulations!
Our Recommended Reading Program partners with publishers worldwide to provide technical professionals a simple and handy reference list of what to read to stay abreast of new technologies. Dozens of industry technologists, corporate fellows, and engineers have helped by suggesting books and reviewing the list. This is the most comprehensive reading list available for professional computer developers and IT professionals."
---
I just got a notice from Manning that my book SOA patterns will be featured as "deal of the day" on Apr 14th – that means that it will be available for 50% off starting Midnight US ET of April 14th (and considering it's a world-wide offer it would actually last for more than 24 hours).
To get the 50% discount use code dotd0414au at www.manning.com/rotem
If you're not familiar with my book (which I guess is unlikely if you're reading my blog, but anyway), you might want to check out the SOA Patterns page on my site, read one or more of the pattern draft or check out the book reviews.
Reviews of SOA patterns
Cameron McKenzie @ TheServerSide.com
Tad Anderson @ Java Developers Journal
Roberto Casadei @ robertocasadei.it
Colin Jack @ losTechies (half a book review)
Jan Van Ryswyck @ ElegantCode.com (half a book review)
Karsten Strøbæk @ … Read More »
---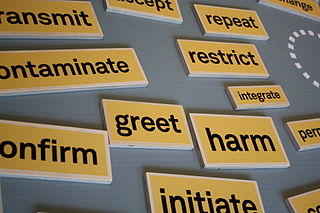 It has been few months since SOA Patterns was published and so far the book sold somewhere between 2K-3K copies which I guess is not bad for an unknown author – so first off, thanks to all of you who bought a copy (by the way, if you found the book useful I'd be grateful if you could also rate it on Amazon so that others would know about it too)
I know at least a few of you actually read the book as from time to time I get questions about it :). Not all the questions are interesting to "the general public" but some are. One interesting question I got is about the so called "Canonical schema pattern". I have a post in the making (for too long now,sorry about that Bill) that explains why I don't consider it … Read More »
---
---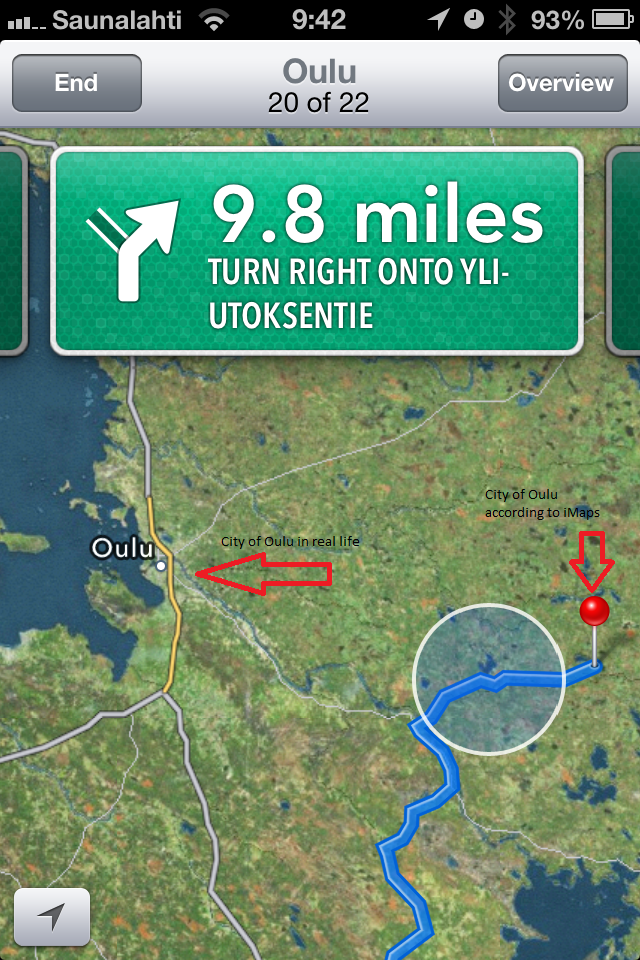 By now you've probably heard something about Apple's new iOS6 maps app. In case you've been living under a rock, it turns out the new and shiny application that replaces Google maps in the new iOS release produces a lot of inaccuracies, mangled graphics, navigation errors and what not (just like the image you see on the left – for more examples you can see this site). Kidding (or gloating) aside, this debacle carries with it a few important lessons that anyone who is building a big data project should keep in mind.
Apple took data from various sources like Waze, Tomtom, yelp and others to build their database. thinking that it is all just geographical data using the same coordinate system so everything should be just fine. Well, it doesn't work like that – out first and probably most important … Read More »
---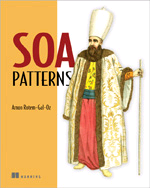 My book on Service Oriented Architecture patterns is finally published. You can get the ebook on manning's site. The printed version will be available Sept 7 (can be preordered on Amazon) and the Kindle version/ePub versions will be available on Sept 20th.
I also prepared pages for all the pattern on my site (you can click on the pattern map) which holds a brief description of each pattern and is meant to use as a quick reference. There are a few thing I still need to do there like add the page number for each pattern, provide links to the first and last chapters (which are available for free on Manning's site), add the anti-pattern etc. but most of the work is done.
What's really amazing is that Gregor Hohpe agreed to write the forward to the book and what is even … Read More »
---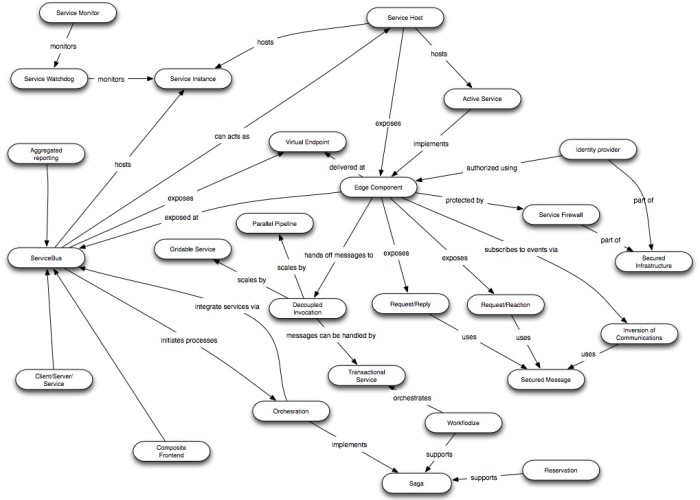 I want to say I am delighted but I guess relieved is the right word here  – I've finally submitted all the book chapters to manning and I'm now doing an editing round on all the chapters (re-adding missing images, update pattern references, fixing typos etc.).
The current (and hopefully final) table of contents  is as follows:
Part I – SOA Patterns
Chapter 1 – Solving SOA pains with patterns – an introduction
Chapter 2 – Basic structural patterns
Chapter 3 – Performance, scalability and availability patterns
Chapter 4 – Security and manageability patterns
Chapter 5 – Message exchange patterns
Chapter 6 – Service consumer interaction patterns
Chapter 7 – Service integration patterns
part II – SOA in the real world
Chapter 8 – SOA anti-patterns
Chapter 9 – Putting it all together – a case study
Chapter 10 – SOA vs. the world – how SOA fits with other techs:  REST, Cloud and Big data
As part … Read More »
---
---