Welcome
---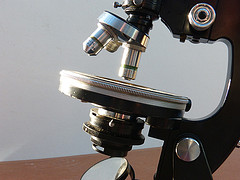 Apparently there's this new distributed architecture thing called microservices out and about – so last week I went ahead and read Martin Fowler's & James Lewis's extensive article on the subject . and my reaction to this was basically:
I guess it is easier to use a new name (Microservices) rather than say that this is what SOA actually meant – re http://t.co/gvhxDfDWLG
— Arnon Rotem-Gal-Oz (@arnonrgo) March 16, 2014
Similar arguments (nothing new here) were also expressed after Martin's tweet of his article e.g. Clemens Vasters' comment:
@martinfowler @boicy but these are the very principles of SOA before vendors does pushed the hub in the middle, i.e. ESB — Clemens Vasters (@clemensv) March 16, 2014
Or Steve Jones' post "Microservices is SOA, for those who know what SOA is."
Autonomy, smart endpoints, events etc. that the article talks about are all SOA concepts – If … Read More »
---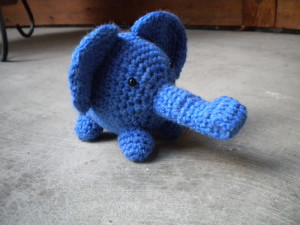 I've been working with Hadoop for a few years now and the platform and ecosystems has been advancing at an amazing pace with new features and additional capabilities appearing almost on a daily basis. Some changes are small like better scheduling in Oozie; some are still progressing like support for NFS some are cool like full support for CPython in Pig but, in my opinion, the most important change is the introduction of YARN in Hadoop 2.0.
Hadoop was created with HDFS, a distributed file system, and Map/Reduce framework – a distributed processing platform. With YARN hadoop moves from being a distributed processing framework into a distributed operating system.
"operating system", that sounded a little exaggerated when I wrote it, so just for fun, I picked up a copy of Tanenbaum's "Modern Operating Systems"*, I have lying around from my days as … Read More »
---
Every now and then I get some question by email, I usually just answer them directly but considering I got 2 such questions this week and that I have't blogged for awhile (I do have a post about YARN which I hope to finish soon) – I thought I'd also publish my replies here.
Question #1 from Simon:
In your very interesting article "Bridging the Impedance Mismatch Between Business Intelligence and Service-Oriented Architecture" you highlight the challenges for BI and SOA to co-exist – that was 6 or so years ago – have you seen any advances that would cause you to revise that view?
I think the gap and dissonance between SOA needs and BI needs is still there. However, in addition to event publishing mentioned in the article, I see the approach to getting to BI on SOA getting more standardized. … Read More »
---